Here's a little insight into Cape Town's brand new online second-hand bookstore, Lotus Bookstore:
"Why an online bookstore?"
Over the past few years, we've noticed that we're not the only ones who struggles finding good quality second-hand books. People all over the city face this issue for a number of reasons.
Some have told us they've been to bookstores and either couldn't find those rare books there or when finding them, they're in bad condition.
We also noticed that people can't look for books at different bookstores, because they're either located across different parts of the City or they simply don't have the time to walk through aisles to hunt for good books.
The prices of new books in South Africa is and has been an issue for readers for many many years! New books easily cost over R200, which is still expensive for many people, including children and students. Online retailers also mark their new books down to R100+ but still manage to catch you out with their high-minimum spends for free delivery.
"Solution to our bookish problems"
In trying to solve our bookish problems, we launched the bookstore on our Facebook Page!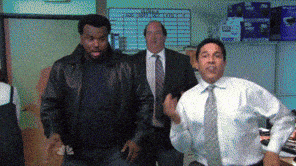 The bookstore sells good to excellent condition second-hand, as well as brand new books in Cape Town, South Africa. We only stock those rare hard-to-find books that are highly recommended and those amazing books that reignite your childhood memories!
With the catalogue being online, it's easier to browse than having to run to the bookstore yourself. Delivery of the books can be arranged within one week, or they can be collected in the CBD! The books are also priced at reasonable and competitive rates, taking into account the condition of the books, rarity and a minor service fee (we have families too, haha).
"How can you get involved?"

Buy – Do you love reading or know someone who does? Buy a book!
Share – Share this post with some of your friends on social media! Tag your friends in the book posts as birthday gift hints or posts you think they'll love (It'll make their day, trust me!)
Follow – Follow our social media pages on Facebook,  Instagram and Twitter.
Sell – Want to sell some of your good books but don't have the time to sell them yourself? Sell them to us! We'll buy it from you for a fair and reasonable price if your good to excellent quality books fit our collection. Just contact us via our contact form on the Contact Page or send us a message on Facebook!
"Uhmmm, what's good to excellent quality books?"
Here's a description of the quality of the books we sell (and buy):
New: Brand new
Excellent: Book cover and pages are in excellent condition. Spine has minimal to no creases.
Very Good: Book cover and pages in very good condition, slightly read. Spine has minimal creases.
Good: Book cover and pages in good condition, well read. Spine has creases.
All Books: No dog ears. No writing in books, except in certain instances but will be communicated.
Any further questions? Go ahead and ask on our Contact form! 🙂